Posted by Matt Simmons, Market Data GnomeWe're excited to let you know we're adding more real-time market data to Google Finance, Google.com and other Google properties. Starting today, you'll have access to real-time, last sale prices from the New York Stock Exchange (NYSE), along with those from NASDAQ, which we recently launched. Here's the NYSE press release.


What this means is that you can now get the latest real-time stock quotes on Google for free. Wondering what Ford (F) is trading at today? Search for it on Google or Google Finance and keep the page up to have the quotes stream live.
If you use iGoogle, add the Google Finance portfolio gadget to your homepage, and monitor all your NYSE and NASDAQ traded stocks in real time throughout the day.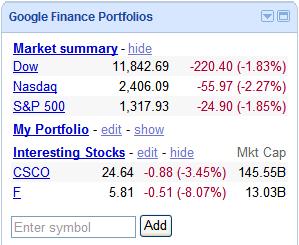 And if you're on the road with no access to a computer, real-time, up-to-the-second price quotes from these two exchanges are available from your mobile phone as well: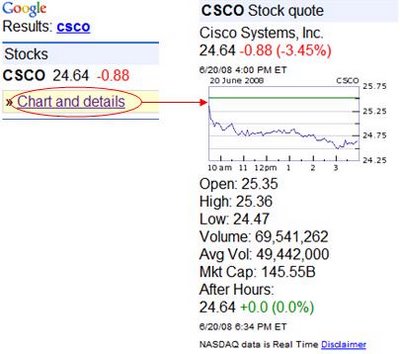 We hope this makes it easier for you to track your investments and make more informed and timely financial decisions.
googleblog.blogspot.com
published @ September 1, 2008