Last week, we announced a new feature that lets you add a favorite photo or image to the background of your Google.com homepage.To provide you with an extra bit of inspiration, we've collaborated with several well-known artists, sculptors and photographers to create a gallery of background images you can use to personalize your Google homepage. Included in the collection are photographs of the works of Dale Chihuly, Jeff Koons, Tom Otterness, Polly Apfelbaum, Kengo Kuma (), Kwon, Ki-soo () and Tord Boontje, as well as some incredible photos from Yann Arthus-Bertrand and National Geographic. We'll be featuring these images as backgrounds on the Google homepage over the next 24 hours.


Of course, since we want your Google homepage to be personal to you, you can still choose an image or photo from your computer or your own Picasa Web Album. Whether you select an image from our new artist collection or prefer to have a more personal touch on your homepage, you'll still enjoy the speed and ease of use that you've come to expect from Google.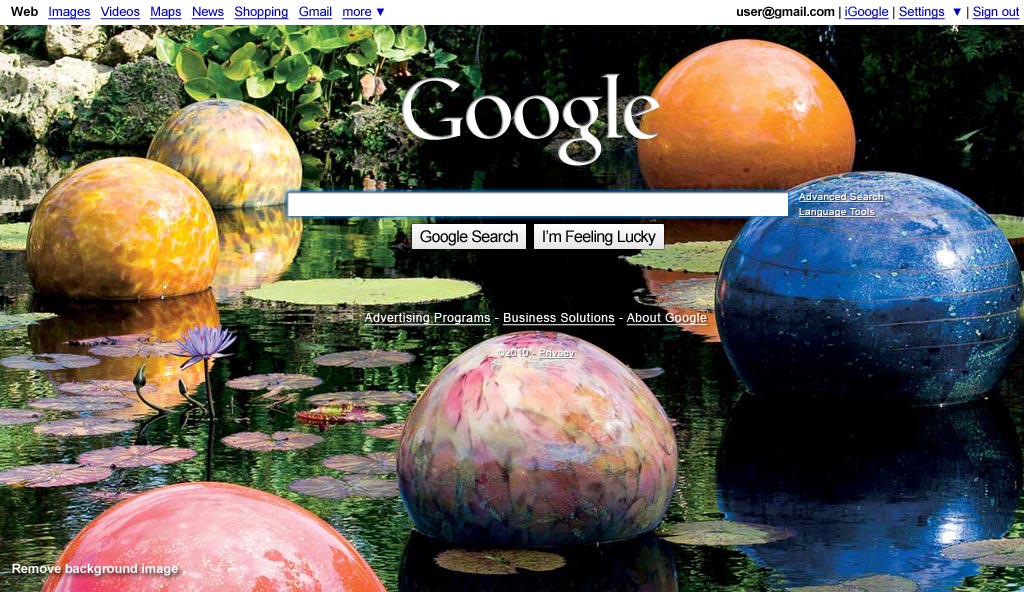 Niijima Floats, Dale Chihuly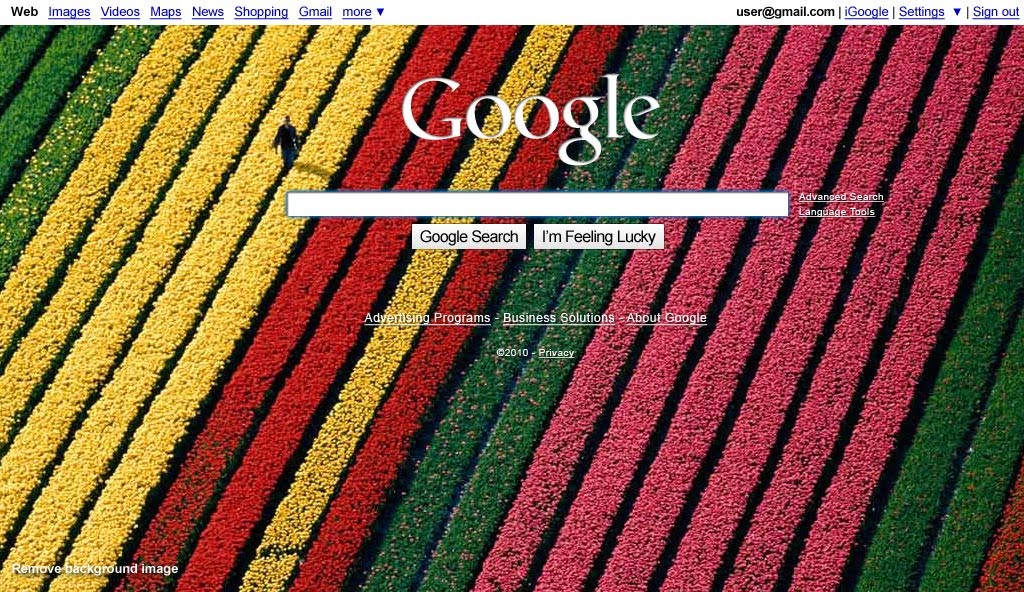 Yann Arthus-Bertrand, GoodPlanet Foundation
We're also excited to announce that this feature is now available internationally. We hope you enjoy the new artist collection and making Google feel more like your own!
Marissa Mayer, VP Search Products & User Experience
googleblog.blogspot.com
published @ June 10, 2010