In April, we invited young artists in 17 countries to create a Google doodle based on the theme "I love football." Since then, more than 35,000 children in Australia, Germany, Ghana, South Korea, New Zealand, South Africa, United Kingdom, the Netherlands, Spain, Italy, France, Hong Kong, Taiwan, Czech Republic, Kenya, UAE and Israel have created original designs for this first-ever international doodling competition.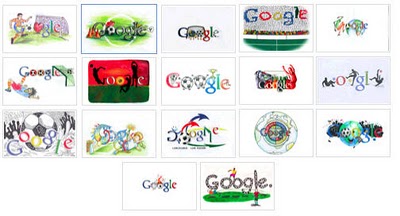 From footballs to goalposts, we saw some truly creative designs that prove just how much you can do with an "l," an "e," and a couple "o's" and "g's." In the past two weeks, the winner of each country's competition had their design shown on their country's homepage for a day. Now, we need help deciding which of these top doodlers' artwork will be featured on the Google homepage of all 17 participating countries on July 11. You can vote for the international winner from June 21 until June 28—visit this site to weigh in.
The winning doodler will receive a trip to South Africa for themselves and their family, offered by the South Africa Tourism Board. And the runner-up will win two VIP tickets to a Premiere League football match in the U.K. offered by Sports New Media.
So whether you're an art lover or a football lover—vote for your favorite doodle today!
Anat S. Amir, Head of Marketing, Google Africa
googleblog.blogspot.com
published @ June 22, 2010