(If you're interested in meeting the team of Googlers working to strengthen the public sector and civic engagement through technology, check out our Public Sector blog. -Ed.)Organizing public sector information isn't easy, and companies like Google rely on the good work of open government advocates to access useful data. Last weekend more than 150 developers, NGOs, wonks, activists and government representatives from as far away as Russia and Israel gathered at our Mountain View campus for Transparency Camp West to discuss efforts to make governments more transparent and accessible to the public.


Sponsored by the Sunlight Foundation, a non-partisan organization founded in 2006, Transparency Camp allowed open government advocates to freely swap ideas about a wide range of topics: voting, journalism, public transit, healthcare, citizen engagement and more. The theme of openness also extended to the Sunlight Foundation's board meeting on Saturday. While most organizations hold their board meetings in private, the Sunlight Foundation opened their board meeting not only to staff, but also to members of the public.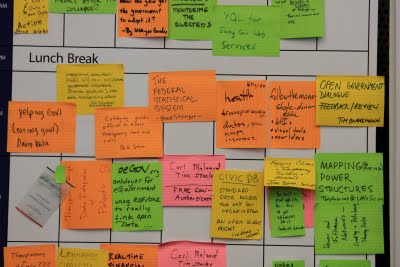 The "un-conference" format let attendees decide session topics
At Google we're inspired by efforts to connect people to the political process, to useful public information and to their governments — and we're eager to participate. To hear more about the different kinds of bottom-up change proposed at Transparency Camp, head to the Google Open Source blog for a summary by Clay Johnson from the Sunlight Foundation.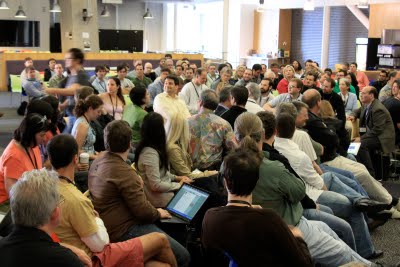 This and previous photo courtesy of Heather Bussing
Chris DiBona, Open Source Programs Manager
googleblog.blogspot.com
published @ August 15, 2009